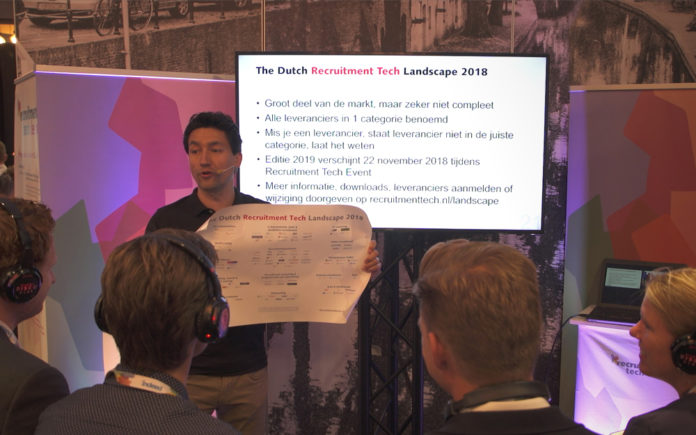 Tijdens Demo_Day 2018 is de eerste editie van The Dutch Recruitment Tech Landscape onthuld. Deze 2018-versie bevat bijna 100 leveranciers op het gebied van recruitmenttechnologie met een kantoor of vertegenwoordiging in Nederland.
Recruitment Tech Landscape
Tijdens zijn Tech Talk onthulde Recruitment Tech-oprichter Martijn Hemminga de Landscape. Met de Dutch Recruitment Tech Landscape wordt getracht om de beschikbare technologie inzichtelijk te maken. De Landscape is hieronder te vinden, meer informatie en downloads vind je op de speciale Landscape-pagina.
2019
The Dutch Recruitment Tech Landscape 2018 is de eerste editie van een overzicht van recruitment tooling onder redactie van Recruitment Tech. Daar dit de eerste editie is missen er zeker nog leveranciers. Gelukkig verschijnt op 22 november 2018 tijdens het Recruitment Tech Event de 2019-editie. Leveranciers die niet op de Landscape staan, kunnen zich gratis aanmelden voor de Recruitment Tech Guide. Dit is hét online overzicht van leveranciers van recruitmenttechnologie in Nederland en België waar de Recruitment Tech Landscape op is gebaseerd. Meer informatie, het leveren van input of het wijzigen van jouw vermelding kan op de Landscape-pagina.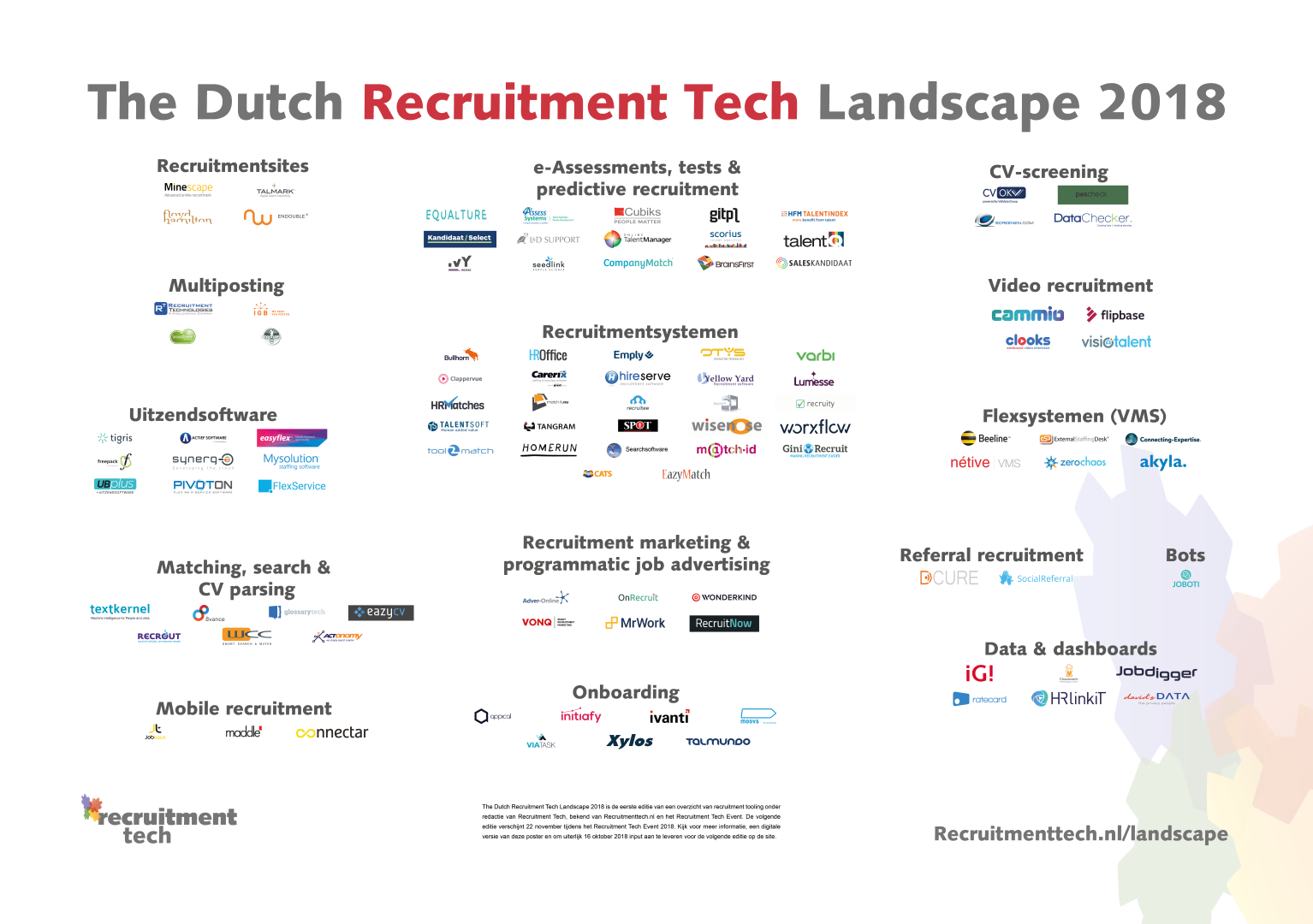 Blijf op de hoogte met de e-mail update
Ontvang twee keer per maand de e-mail update met het laatste nieuws op gebied van recruitmenttechnologie. En maak kans op vrijkaarten voor het Recruitment Tech Event op 22 november 2018.