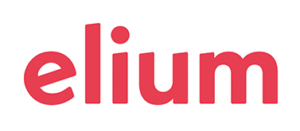 Founded in 2008, Elium's aim is to allow each organisation to tap into their collective intelligence by offering everyone access to the right information from anywhere, at anytime so that taking the right decisions and generating positive impact is just one click away.
Elium is a cloud-based and mobile friendly solution, with apps for all devices. It is easy to set-up without security concerns and offers many integrations with other tools.
Our solution helps companies to organise, discuss and share trusted information in one central place to onboard newcomers, transfer internal knowledge and be aligned no matter the distance. For example, this trusted information can be onboarding documents, HR policies or working from home advice.
More than ever Elium supports small and large organisations like L'Oréal, Derbigum, D.A.S., Savencia,… offering them personalised support so that they can get the best out of Elium.
Demo
Tijdens Demo_Day 2020 kun je onderstaande demo's bekijken bij de Demo spot van elium:
Discover who we are, the problem we solve and how. We'll see the key components of our solution and several common HR scenarios such as onboarding new employees, store knowledge or communicate important information. As our solution can be used from anywhere, at anytime, we give you a glimpse of what you can do with Elium on mobile.