Datum : 20-09-2018
Startijd : 13:00
Eindtijd : 01:00
Organisator : OTYS Recruiting Technology
Plaats : Veenendaal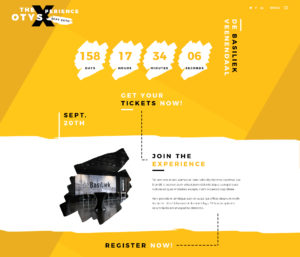 Are you ready for the experience of the year? On Thursday September 20th 2018 OTYS will carry you away into the world of innovation, tech and recruitment.
Get yourself connected and informed during daytime and seriously entertained in the evening! There is a limited amount of tickets available so reserve your spot now, more info will follow soon…..
Meer informatie en inschrijven
Kijk voor meer informatie en om in te schrijven op de website van The OTYS Xperience.
Locatie
De Basiliek
Wiltonstraat 56
3905 KW Veenendaal
Blijf op de hoogte met de e-mail update
Ontvang twee keer per maand de e-mail update met het laatste nieuws op gebied van recruitmenttechnologie. En maak kans op vrijkaarten voor de 5e editie van het Recruitment Tech Event op donderdag 21 november 2019.