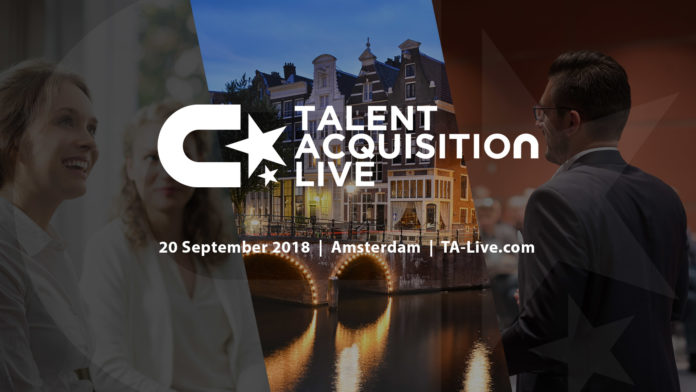 De toonaangevende Nederlandse kennisplatformen voor recruitment, Digitaal-Werven en Werf &, hebben hun krachten gebundeld om een ​​nieuw internationaal evenement te organiseren: Talent Acquisition Live.
Sprekers
Op 20 september in Amsterdam worden in één dag recruiters en talent acquistion professionals geïnspireerd op drie niveaus: strategie, proces & technologie. Talent Acquisition Live presenteert je vier inspirerende keynotes en zestien breakout-sessies. Niet alleen helpen de sprekers je om de vraag te beantwoorden hoe je innovatief kunt zijn met je recruitment, het is ook de gelegenheid om je Europese netwerk te vergroten. We verwachten tweehonderd deelnemers uit heel Europa. Alle sessies zijn in het Engels. Meer informatie is te vinden op de website van TA-Live.
Pre-event
De dag voor Talent Acquisition Live is er een pre-event: The Talent Unconference. Een evenement zonder badges, keynotes en powerpoints, maar met kleine interactieve sessies over hoe je de juiste mensen kunt aantrekken en behouden. De Talent Unconference wordt georganiseerd in samenwerking met Bill Boorman's The Recruitment Unconference (TRU).
Tijdens Recruitment Tech Monthly van april was mede-organisator Bas van de Haterd te gast. Hij vertelde het volgende over Talent Acquisition Live.
Blijf op de hoogte met de e-mail update
Ontvang twee keer per maand de e-mail update met het laatste nieuws op gebied van recruitmenttechnologie. En maak kans op vrijkaarten voor het Recruitment Tech Event op 22 november 2018.