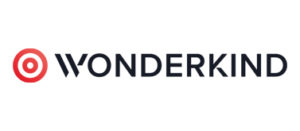 Wonderkind maakt slim gebruik van kunstmatige intelligentie om vacatures gericht te adverteren op de juiste doelgroep en het juiste kanaal. We helpen organisaties top talent te werven, die ze tot daarvoor niet konden bereiken. Onze technologie bereikt volledig autonoom zowel actieve (21%) als passieve (79%) werkzoekenden. Wonderkind adverteert vacatures op social media, Google, websites, apps en andere online media die mensen dagelijks gebruiken.
De startup, opgericht in 2015, heeft verschillende awards gewonnen ('Startup of the year '17, 'Recruitment Tech Awards '17) en werkt voor onder andere KFC, Booking.com, USG People en TATA Steel.
Bij Wonderkind werken ruim 70 mensen verspreid over kantoren in Amsterdam, Berlijn en New York.
Demo
Tijdens Demo_Day 2018 kun je onderstaande demo bekijken bij de Demo Desk van Wonderkind:
Campagne aanmaken en dashboard
Voor het eerst tonen wij onze nieuwe versie van onze technologie. In deze demo laten we zien hoe onze technologie automatisch headhunt middels getargete advertenties, overal op het internet.
Met de vernieuwde Wonderkind technologie is het mogelijk om binnen 10 seconden inzichtelijk te krijgen hoe je jouw doelgroep het beste kunt bereiken. Je ziet hoe jouw doelgroepgrootte, de schaarste van je doelgroep, de benodigde mediamix en budget en de best presenterende advertenties om jouw ideale kandidaat te verleiden in de candidate journey.