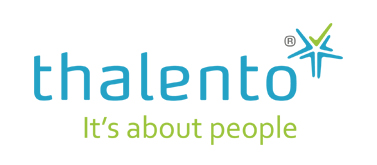 We power Workforce Optimisation through state-of-the-art Assessments, Talent Solutions and Talent Intelligence Tools.
Our Cloud Solutions deliver evidence-based insights and decision information for all phases of the Talent Life Cycle. From Attracting and Selecting the right Talent, Managing, Motivating and Developing People and Teams, to Career Re-orientation and next step Career Coaching.
Thalento® Solutions are used across various sectors, in 26 languages in over 50 countries, by our global and local customers.
It's about People.