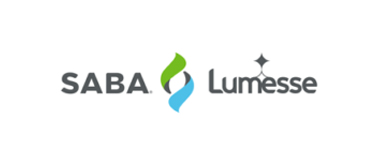 SABA-Lumesse is een wereldwijde leverancier van talent acquisition en onboarding software. Ons innovatieve recruitment platform: TalentLink, helpt organisaties een innovatieve en krachtige recruitment strategie te ondersteunen. Onze klanten zijn in staat om snel de beste kandidaten te vinden en te benaderen. Door onze voortdurende focus op klanttevredenheid ontvangen onze klanten naast een gebruiksvriendelijk en procesondersteunend systeem ook een klantvriendelijke en professionele service. Met meer dan 1.500 TalentLink klanten is Lumesse daadwerkelijk een business partner die samen met u uw ambitieuse recruitment doelstelling helpt realiseren.
Demo's
Tijdens Demo_Day 2018 kun je onderstaande demo's bekijken bij de Demo Desk van Lumesse:
Supporting digital recruitment in the physical world
For organisations that have physical stores, branches or franchises – more often than not recruitment is still a predominantly physical encounter where real people bring paper CV's into a local store and the manager of that store will interview them and make a decision. This is a proven process that works for one hire. But how can global organisations with tens, hundreds or even thousands of locations – leverage the power of technology to co-ordinate, measure and report all these recruiting interactions whilst not burdening the process.
The continuous innovation of Public Sector Recruitment
Public Sector organisations don't always have it easy. Their need for transparency and compliance runs through the core of their organisations and this is no different when they come to recruitment. On top of that they often compete in the same local areas for Talent and against their less budget orientation private sector competition. This means public sector organisations often need to do more with less to find the right Talent. See how Lumesse is helping public sector organisations globally to gain that competitive edge.
Delivering a first-class Onboarding Experience
Employee engagement starts from the day you say 'you're hired'! This interactive session will take you through a live personalised onboarding experience, why it's critical to get it right first time for both the employer and employee. So have your phones ready and let us show you the future of onboarding.