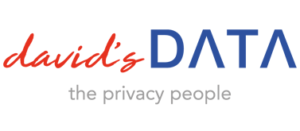 Small Data vs. Big Data en de kampioenen van Big Data
Small Data is de hoeveelheid data die een mens nog kan begrijpen. De vorm is toegankelijk en informatief. Big Data draait om algoritmen, data verzamelen en veel geld verdienen. De kampioenen van Big Data zijn Facebook, Apple, Google, Amazon, de NSA. Deze Goliaths van de Big Data benutten privacy verklaringen die niemand leest of begrijpt.
Davids Data is een social enterprise die vecht voor de privacy belangen van de burgers in Europa. Een social enterprise kan nooit verkocht worden aan beleggers, Google, Facebook of andere grote investeerders. Volgens de statuten gedeponeerd bij de KvK moet 33% van de winst geïnvesteerd worden in Privacy verbetering en research. De gebruikers krijgen via een gebruikersraad medezeggenschap in de ontwikkelingen.
Demo
Tijdens Demo_Day 2018 kun je onderstaande demo bekijken bij de Demo Desk van Davids Data:
Sollicitant in control over data
Korte demo middels een app waarbij de data van de kandidaat blijft. Makkelijk voor de kandidaat en de recruiter 'in control' en GDPR proof.